Will BL
Software Developer
I make things. Maybe you'll enjoy some of them?
Links
About Me
Hi! I make things, usually with code. You can see a small selection of things I've made down below. I do most of my programming for game modding, though I have a few non-modding projects too. The more interesting ones can be seen below :) My favourite language is Kotlin, and I am also proficient in Java, JS, and a few others.
I also often write posts on Dev, such as about making a vaccine bot for Discord or how to build a tiny JSON parser - check them out!
---
My Projects
Here's a collection of the things I've made or been involved in.
Modding Projects
Projects about game modification, particularly Minecraft.
Web Projects
Projects involving web technologies.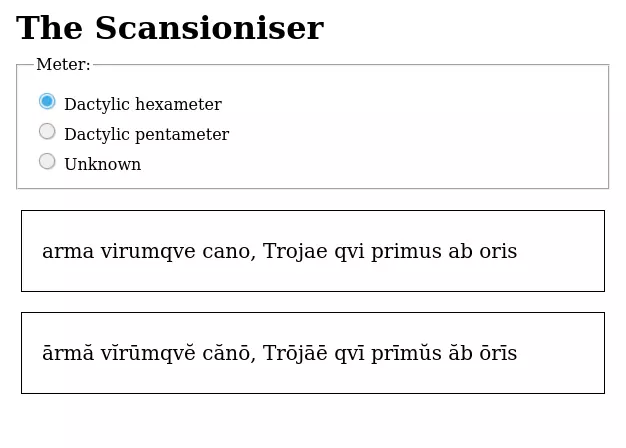 The Scansioniser
Owner, Developer
A program to perform scansion on Latin poetry - determining and marking out the correct syllable stresses and vowel lengths.
kotlin
react
Personal Website
Owner, Developer
The website you're looking at right now. Made with Jekyll and Tailwind CSS, with content generated from data defined in JSON.
html
jekyll
Other Projects
Some other interesting stuff I've done.
RaycastEngine
Owner, Developer
A game engine with Wolfenstein3D-style rendering, using modern OpenGL. Includes networked multiplayer, quadtree-based collision detection, and loading of custom levels, textures, and game objects from files. Made to be lightweight, data-driven, and modular.
kotlin
lwjgl